NEWS........................
Zoom on Sky News - watch the full interview on this link - https://youtu.be/yQCNSSJy29k
Meeting the legend John Cooper Clarke
'Zoom's latest cartoon in Private Eye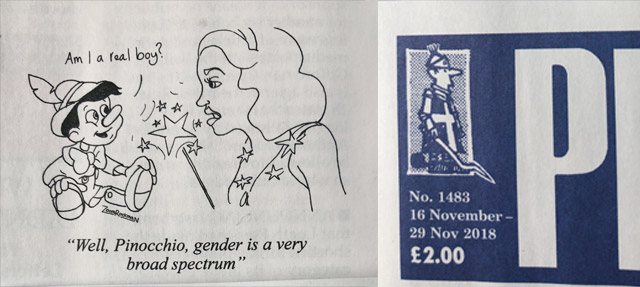 Zoom was surprised to find out that Dennis the Menace had stolen his haircut in this week's Beano!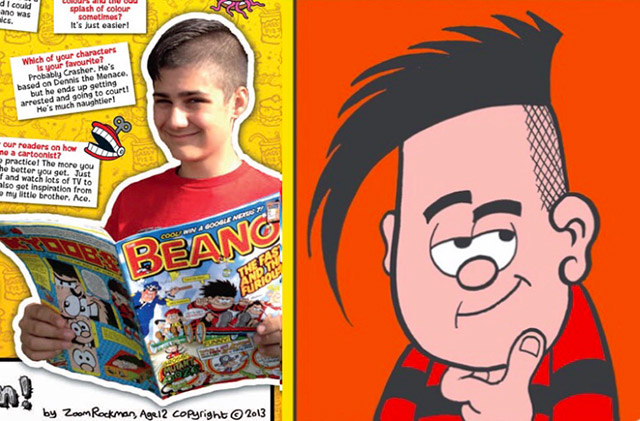 Ronnie' a 4 page story by Zoom is shortlisted for the 'Observer/Cape/Comica Graphic Short Story Prize' It's on exhibition with the other finalists at Orbital Comics, Great Newport Street until Nov 18th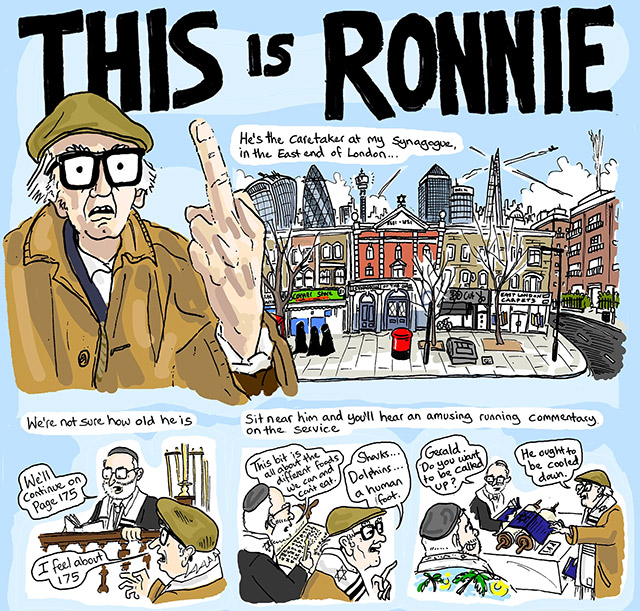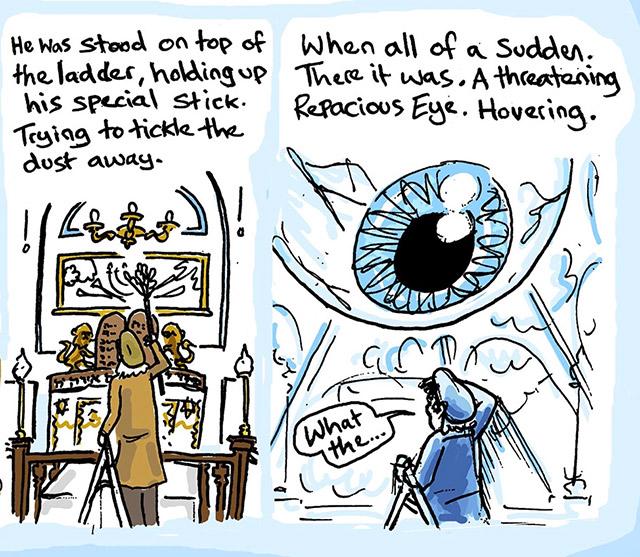 Artwork for  'Clocktower, Crouch End - 2018'
Zoom responds to accusations of racist passengers travelling on Ryanair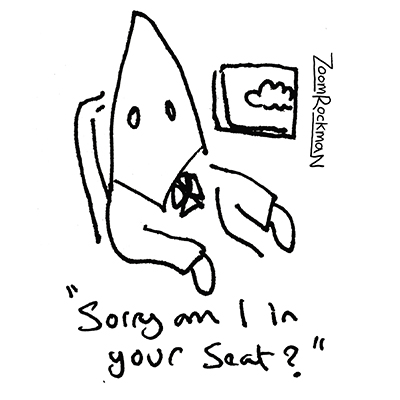 At the Private View for 'Good Grief Charlie Brown!' at Somerset House
Zoom's new Pret a Manger Logos
Zoom was up at The Lakes Comic Art Festival running a 'Skanky Pigeon Skanky Arcade' Visitors included; Joe Kelly [Writer of Deadpool Movie], David Silverman [The Simpsons], Charlie Adlard [The Walking Dead] and an old lady who thought she was in a Bet Fred!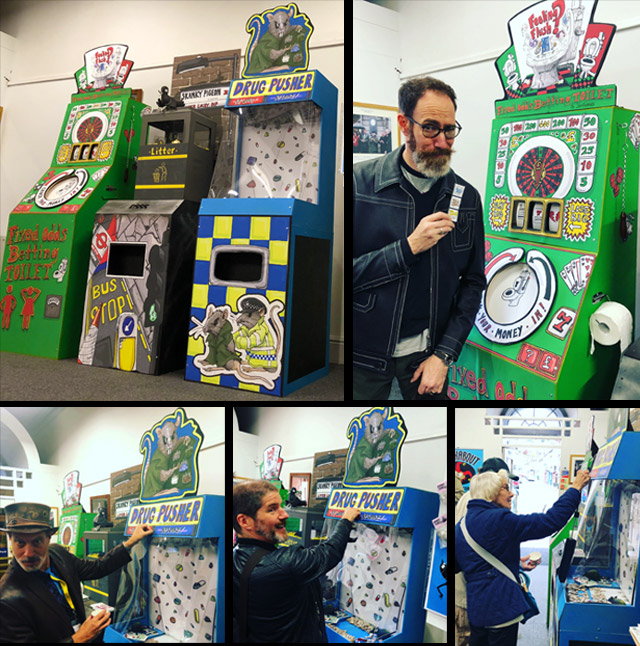 Specially designed Coins, Banknotes and New UK Passports which were available to buy under the counter.
Other new Products on Sale; 'Gender Fluid – The Cleaning Product Anyone Can Use' and 'Novichok Chocolate by Vladburys'

While he was up in The Lakes Zoom ran 2 Workshops at Queen Elizabeth Secondary School, and a Talk/Workshop at Kendal College of Art and Design
Zoom's windows for Costa Coffee, Kendal as part of the Lakes Comic Art Festival. The theme was WW1 so his concept was that Skanky Pigeon had travelled back through time to give out teas and Coffees to the soldiers.

Filming at Simpsons in the Strand at Churchill's table – They'll be revealing Zoom's specially commissioned artwork mid November!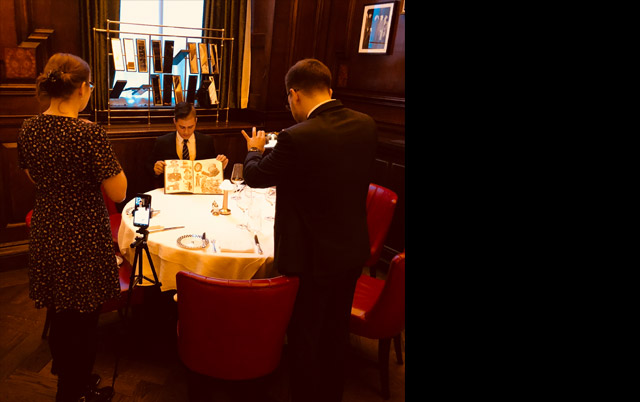 Zoom was up in Liverpool to run workshops at The Big Draw Festival Launch at The Walker Gallery... And he designed the Certificates for their Awards Ceremony which took place in the evening.
Skanky Floss' 100 packets to sell at 'Skanky Pigeon's Skanky Arcade' Zoom's installation up at The Lakes Comic Arts Festival October 12-14th Tickets available online here: https://www.comicartfestival.com/buy-tickets?spektrix_bounce=true
Promotion for Zoom's work for 'Simpsons in the Strand' in Tatler Magazine
Back to Life drawing class after the Summer break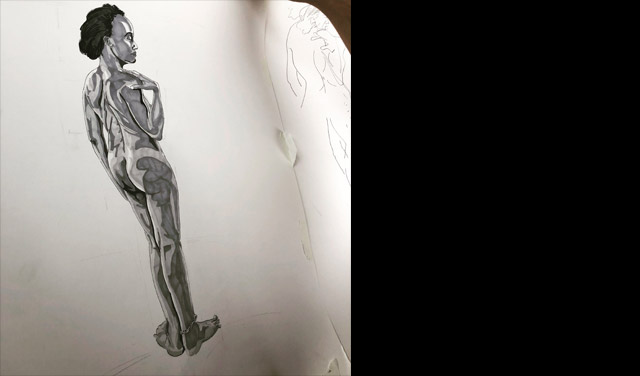 'Skanky Pigeon Style' at New York Fashion Week – Marc Jacobs has obviously been reading The Beano!
Zoom at The Savoy presenting his Churchill drawings for Simpsons to all the staff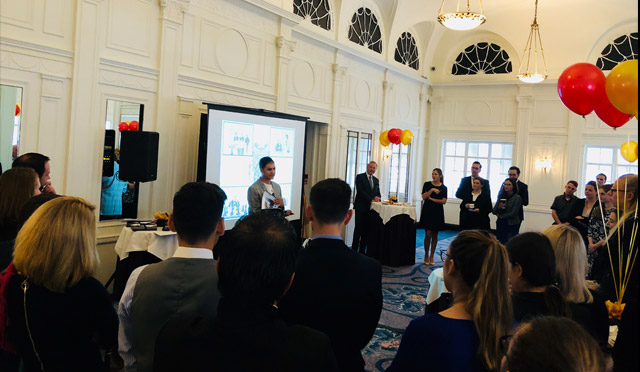 'Not The National Portrait Gallery' an exhibition of Cartoons and Caricatures on now at Charing Cross Library until September 22nd - includes an unlikely trio by Zoom; Robert Mugabe, Peter Cook and Stormzy.
''Slimming Pill' Cartoon and 'Scallop Wars' illustration in latest Private Eye
Zoom is 'Cartoonist in Residence' at The Jewish Museum, London. Here's his portrait of Legendary Stand up Comedian, Arnold Brown who was passing by on his way up to the Edinburgh Festival!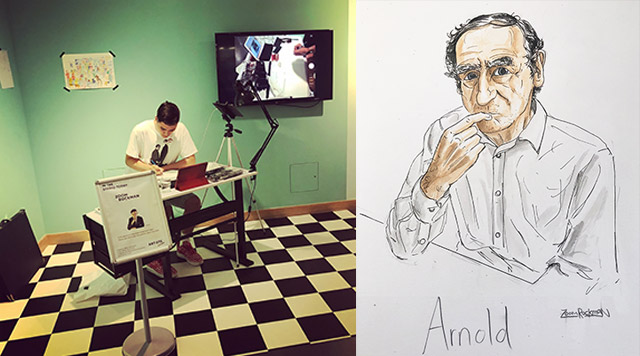 'Heatwave reveals ancient trading centre' in Private Eye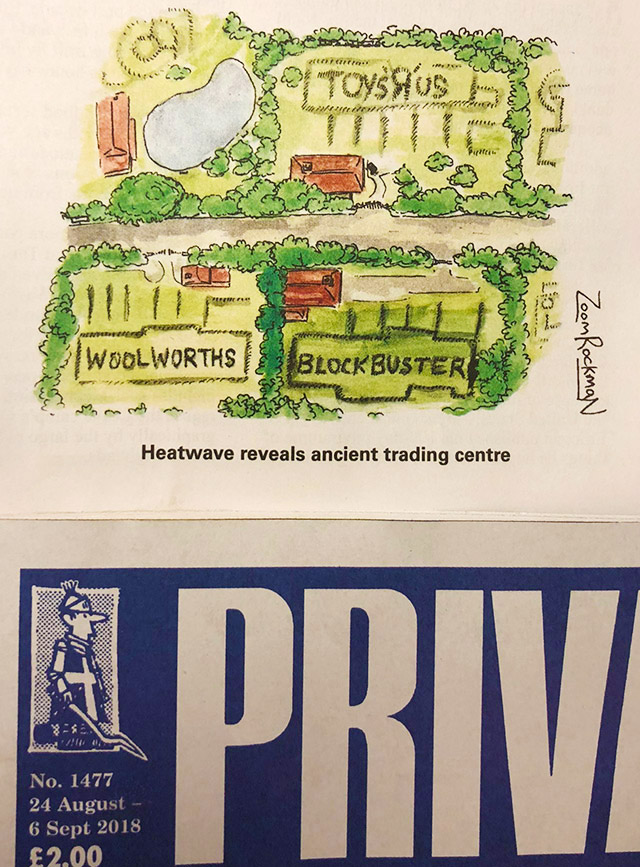 Two life drawings by Zoom exhibited at the 'Contains Male Nudity' Show at One New Street Gallery, Herne Bay. [Poster by Glenn Marshall]

Zulu 1964' in Private Eye
Animated Skanky Pigeon – Coming Soon!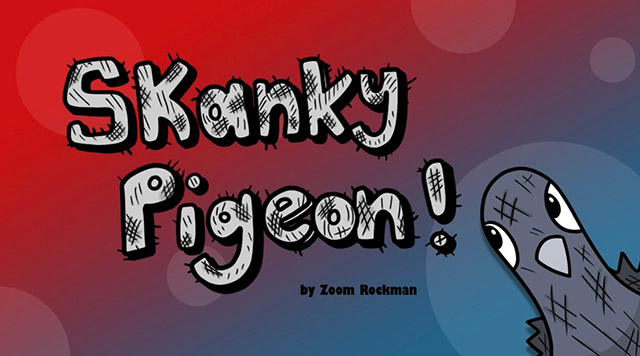 Zoom attends The Beano's 80th Birthday Party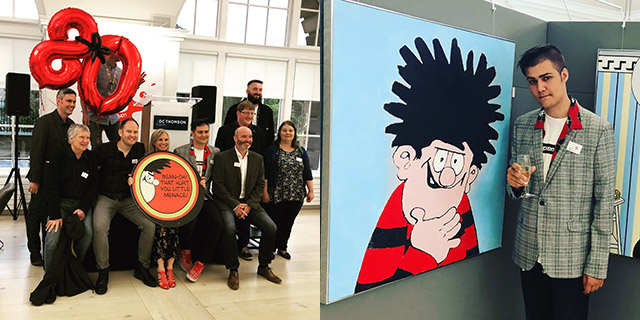 Zoom visits Beano HQ at The DC Thomson Building in Dundee!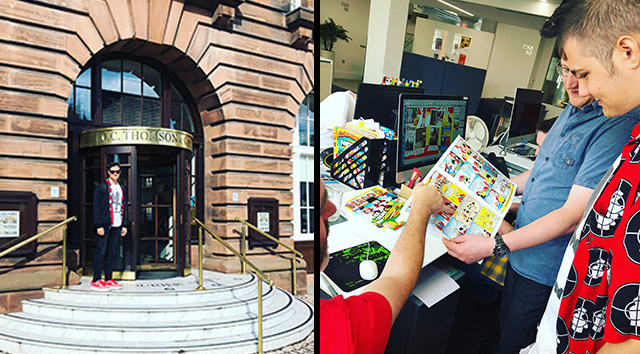 A Skanky Pigeon Strip is in Included in The Beano's 80th Birthday Commemorative Box Set!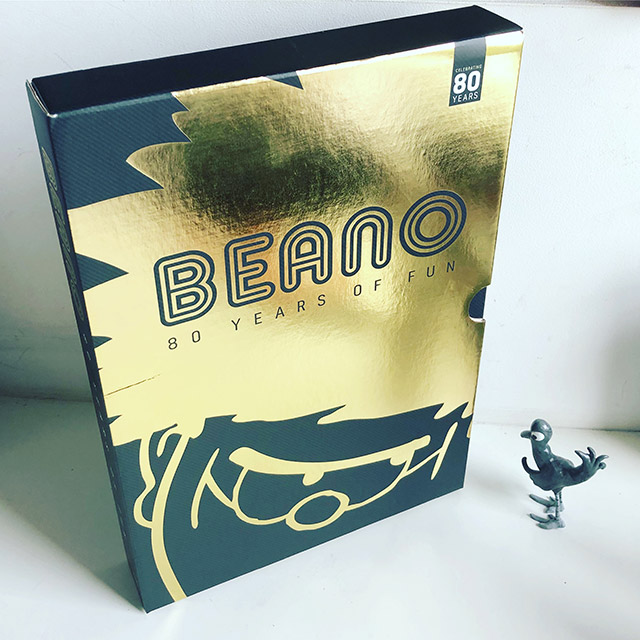 Skanky Pigeon on the 'All The Beano Characters Ever' poster!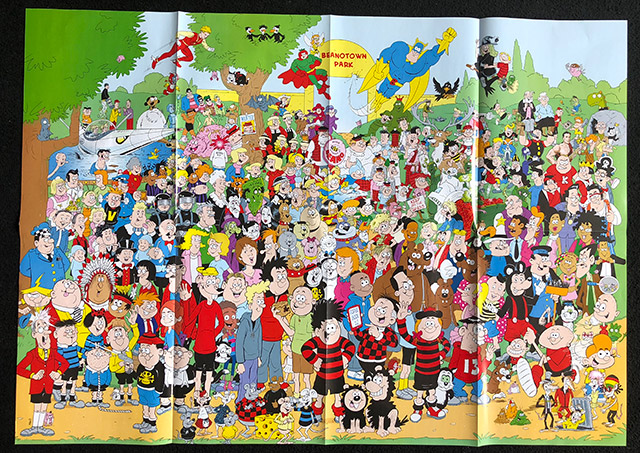 'Zoom's artwork featured on the cover of The Savoy Magazine and there's a 3 page interview with him inside announcing his Residency at 'Simpsons in The Strand'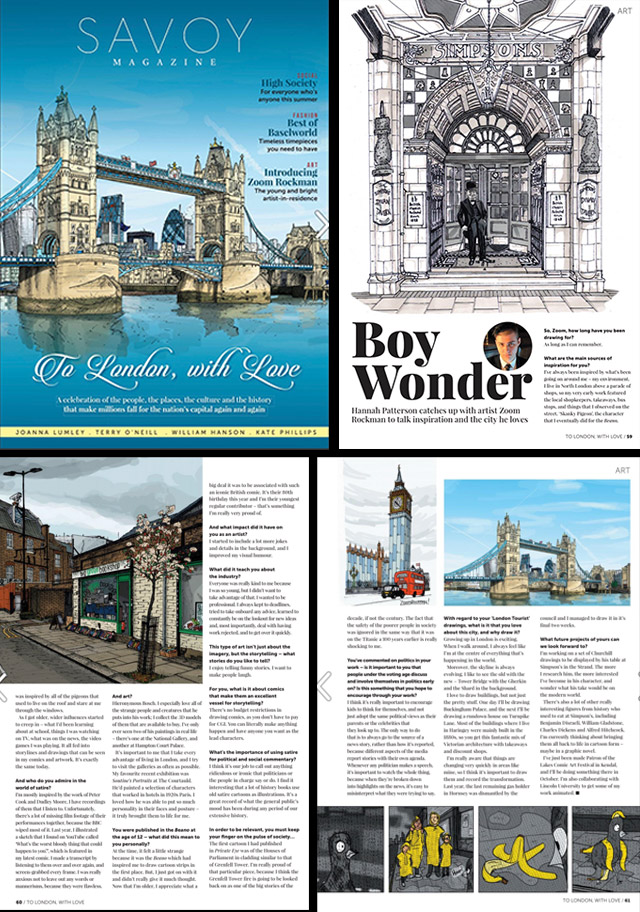 Zoom returns from interrailing. Here's some pages from his travel sketchbook.
Zoom takes part in BBC Radio Scotland Documentary celebrating 80 years of The Beano https://www.bbc.co.uk/programmes/b0bb6z13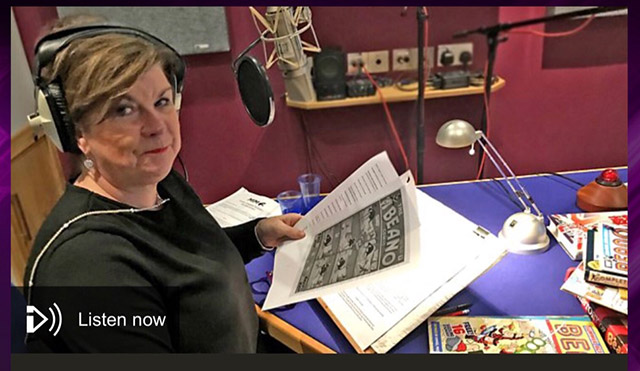 'Evidently Chicken Town' by John Cooper Clarke, illustrated by Zoom and now available as an A3 poster in his online shop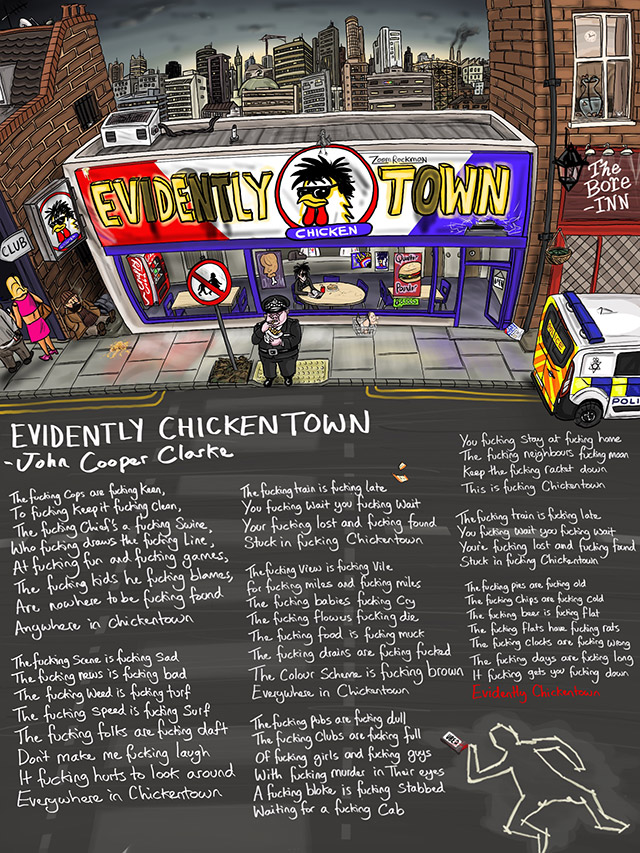 'Flies at England's opening World Cup game' in Private Eye
Zoom runs a 'Lunch n Learn' Session at The Blair Partnership Agency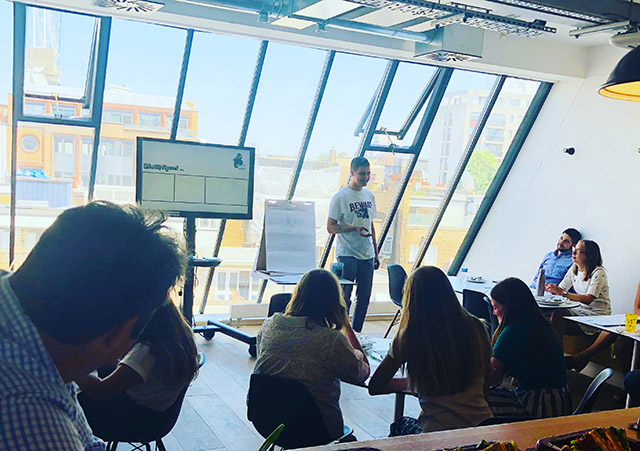 Interview with Zoom on the Lakes Comic Art Festival Podcast https://comicartpodcast.wordpress.com/2018/06/02/episode-29-zoom-rockman/
A selection of Zoom's 'A Level Government & Politics Revision Notes'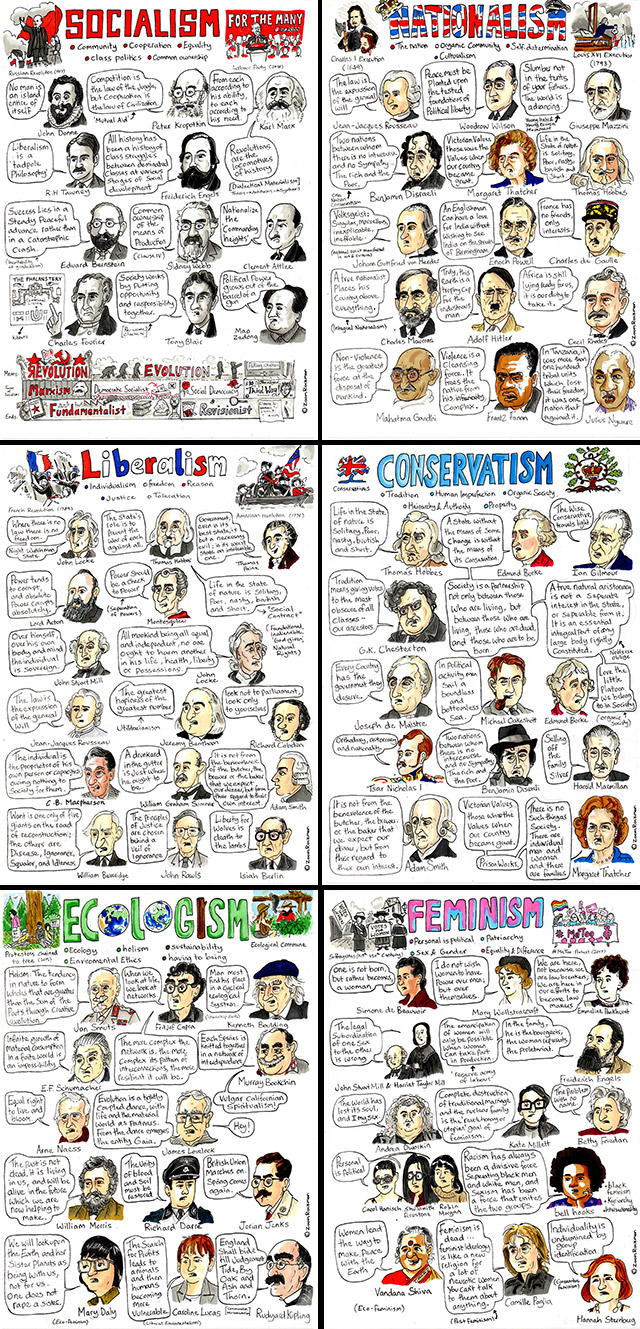 Zoom sells comics, prints, Mugs and Skanky Pigeon Merchandise at CECAF18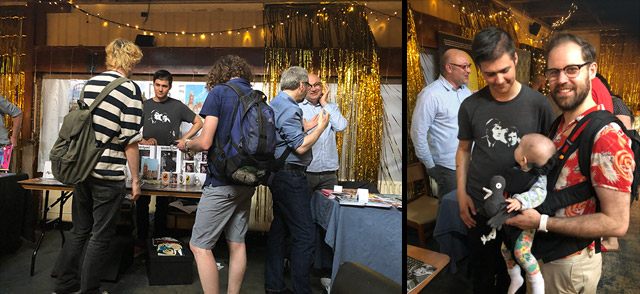 Last Supper 2018' [Zoom's last day at school]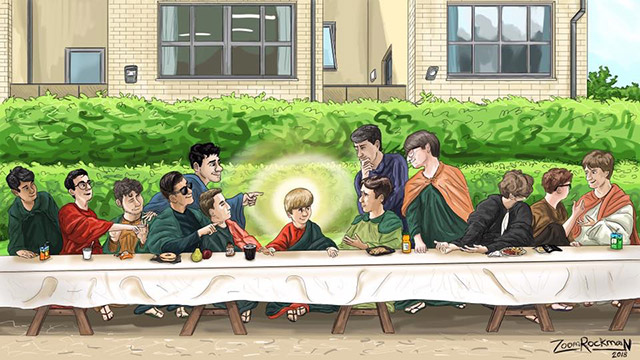 'Fixed odds betting toilet' and 'Kitchen Knife' in Private Eye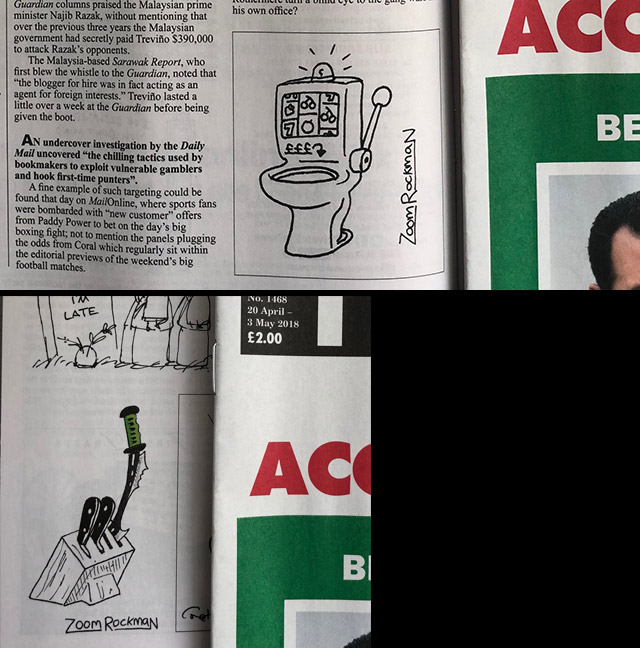 Zoom is a guest at the Radio 1 Academy in Swansea where he appeared on a panel discussion of industry creative's and ran a comic making workshop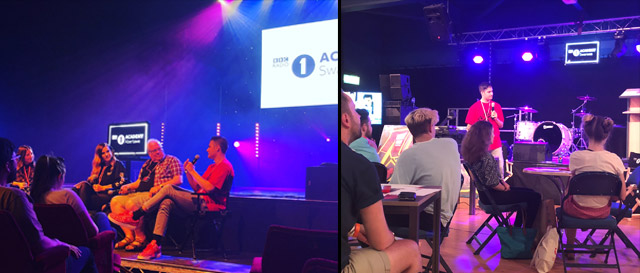 'Sajid Javid' in Private Eye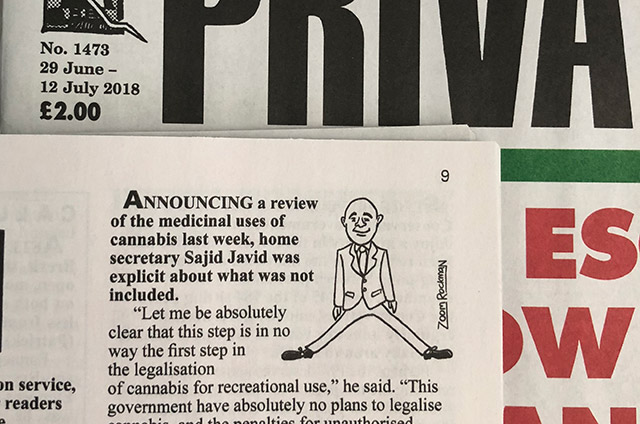 Zoom responds to new Tracey Emin artwork at St Pancras Station, London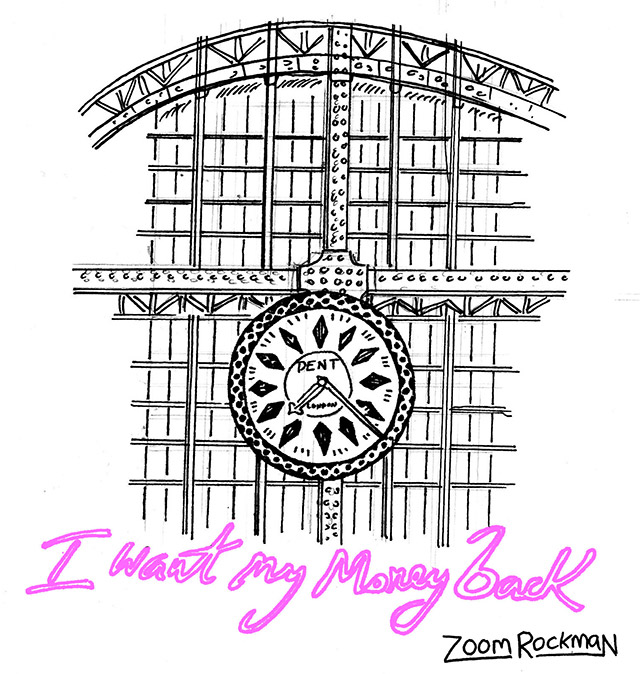 Zoom was a guest at Shrewsbury Cartoon Festival.  As well as live drawing in the Town Square, he attended the PCO dinner and exhibited 2 cartoons in the transport themed show.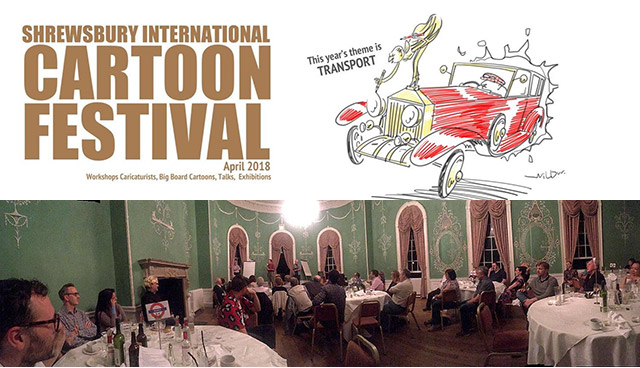 'Vacant & Dec' in Private Eye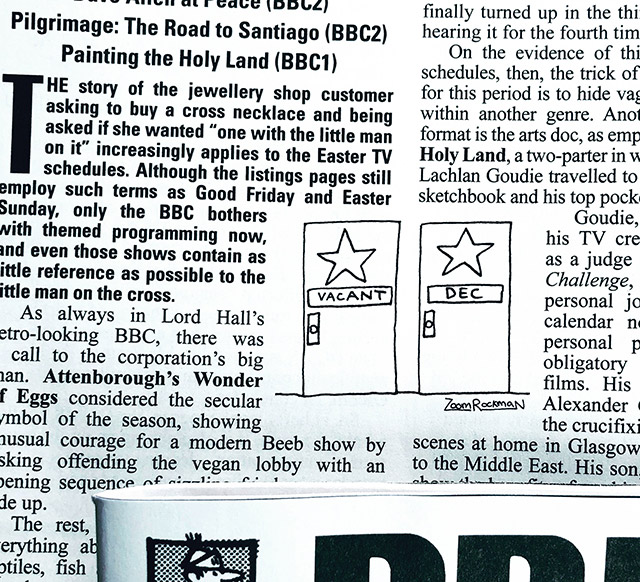 Zoom was invited in to his old Primary School for 'When I grow Up Week' to talk about his career so far.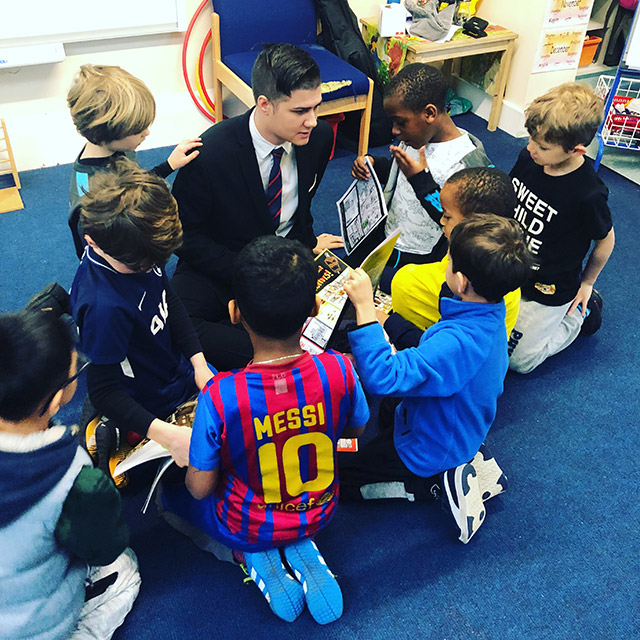 ''Novichok by Vladbury' used for Forbidden Planet International's Easter Blog
'The Queen's Carriage' in Private Eye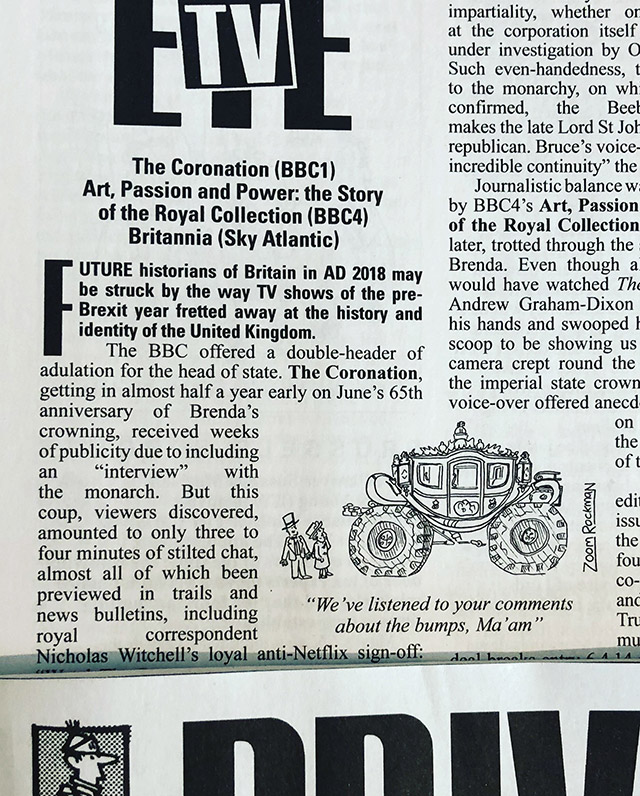 \
Development work for 'Drowning Street' a Spongebob Square Pants Spoof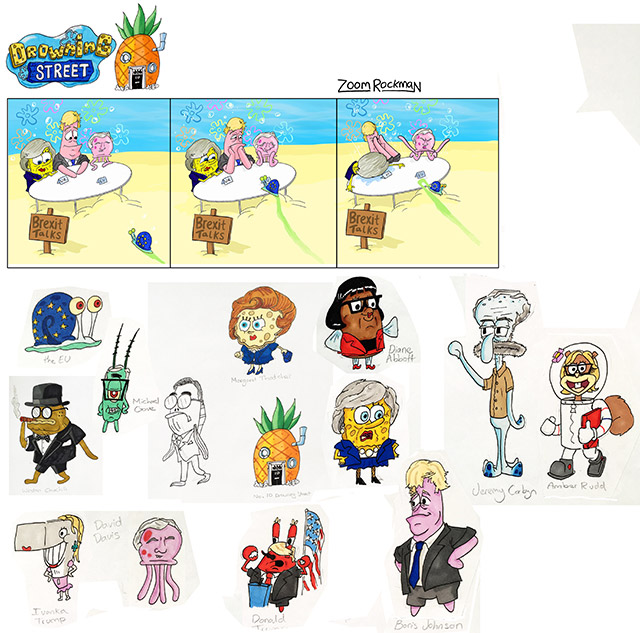 Interview with Zoom in the Spring issue of AD Magazine also features his cover art and A3 pull out poster of 'Dixy Chicken – 1898'
Preliminary sketches for 'Simpsons in The Strand' commission to draw a series of Churchill Sketches to be displayed by his old table in their dining room.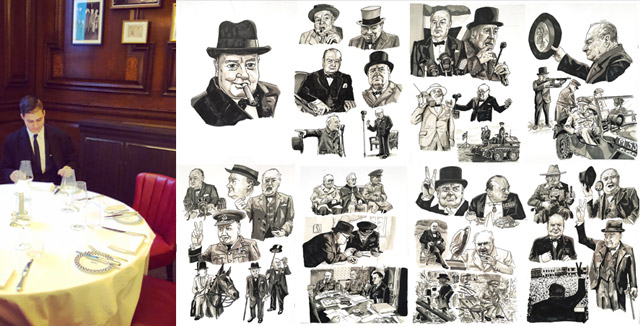 'Dennis no longer a menace' and 'Rouhani' in Private Eye
Portraits using Apple ipad Pro to test out their latest Procreate app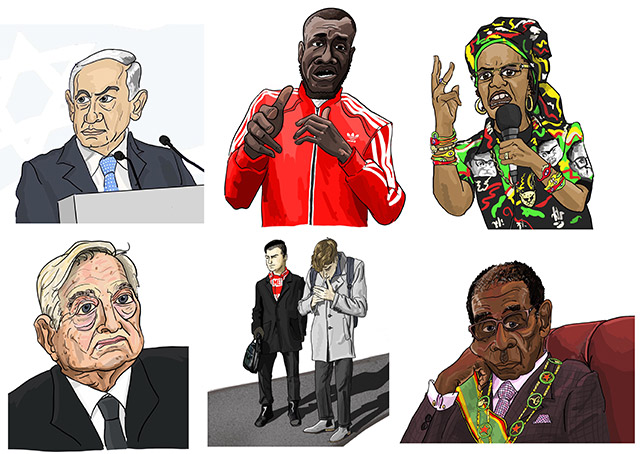 'Houses of Parliament in Grenfell style Cladding' in Private Eye Annual 2017
'Isle of [Avoiding the Tax] Man' in Private Eye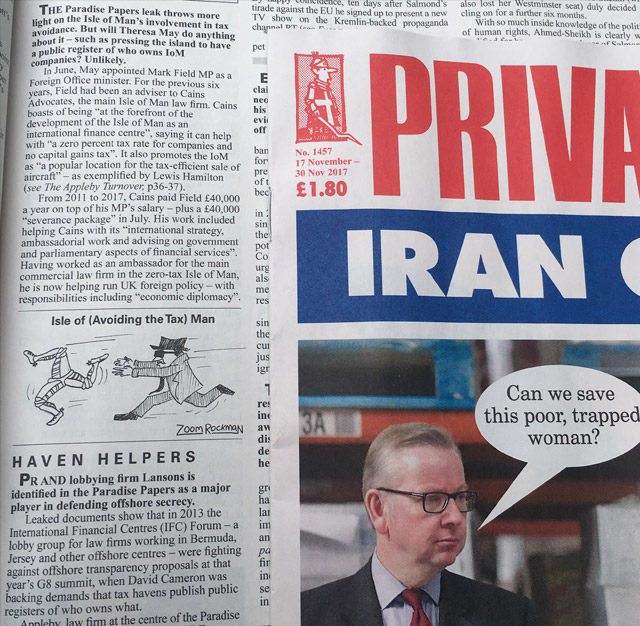 Affordable Housing' and 'Coo!' in Private Eye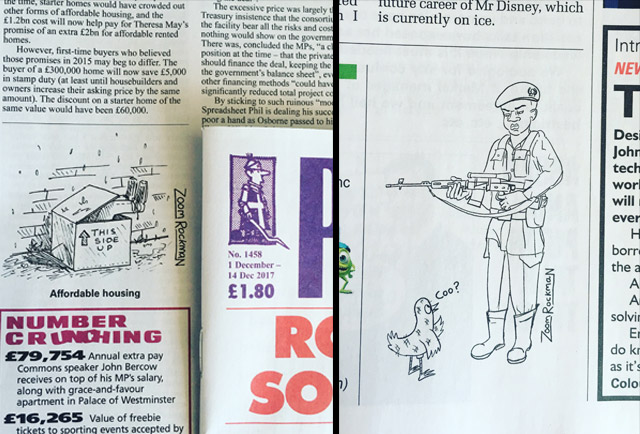 Zoom was Key Note speaker and ran workshops at the Artswork 'Creativity and Life Chances' Conference' at the 'Welcome Collection', London. This is the Zine he was commissioned to design sent to all delegates as a memory of the day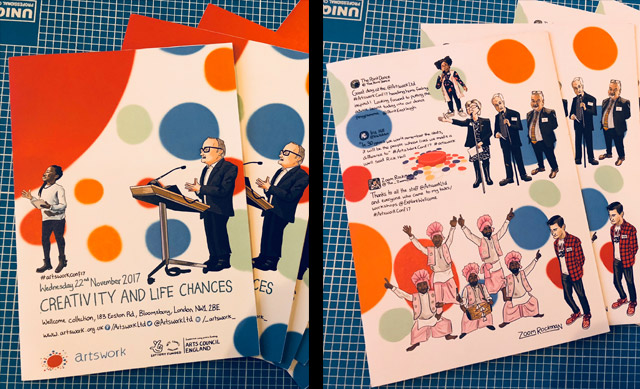 Zoom makes a key note speech and presents a live art session at the Apple Store, Regent Street London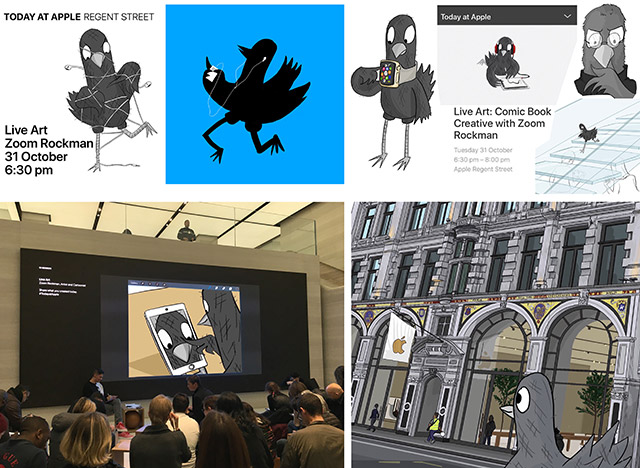 Gender Fluid' is runner up in 'Young Cartoonist of the Year' 2017 Competition
Zoom's doing a live event @ Apple Regent Street ! - Sign up here
Zoom had a fantastic time at The Lakes International Comic Festival this weekend selling his comics and Merchandise
Other LICAF17 highlights included being drawn as a Zombie by one of his favourite Cartoonists, Charlie Adlard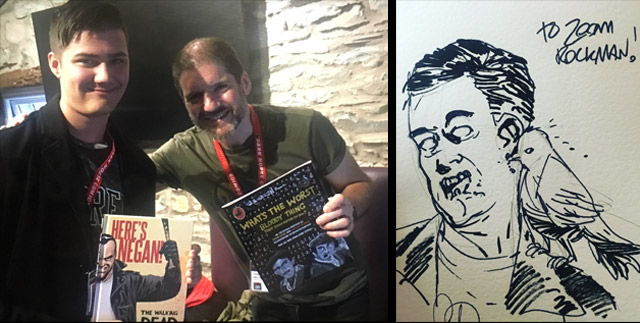 .....and meeting MAD Comics Legend Sergio Arigonés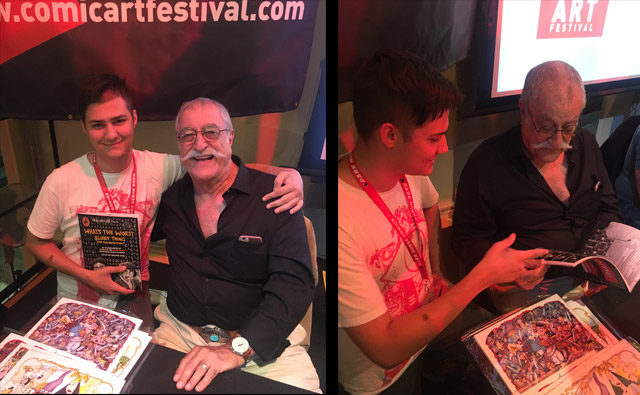 Zoom's prediction for the new Electric Car by Dyson in this week's Private Eye
' 'WHAT'S THE WORST BLOODY THING THAT COULD HAPPEN TO YOU?'
Zoom's special edition comic inspired by his favourite Peter Cook and Dudley Moore sketch is now available in Zoom's online Shop!
Zoom says about his latest undertaking, 'I think 'What's The Worst Bloody Thing That Could Happen To you?' is a really great question to ask in people in the doom and gloom atmosphere of 2017. It's also a sketch by Peter Cook and Dudley Moore that I found on YouTube. I've got a transcript of it in a book, but it's not as funny as when they performed it live, so I decided to draw out my own version.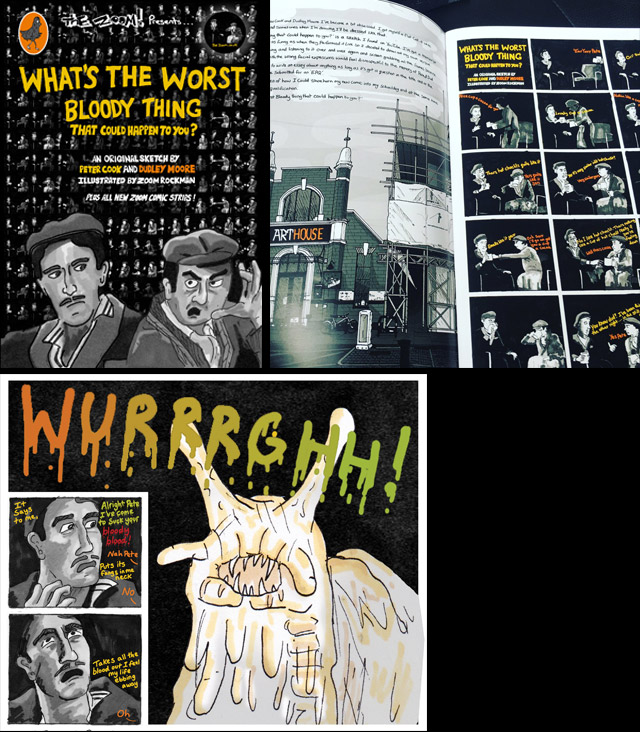 Zoom's 'Skanky Pigeon – Corbyn' Strip is selected to be published in the forthcoming 'Jeremy Corbyn Comic Book' which is being published by Self Made Hero and launches at the Labour Party Conference on Sept 25th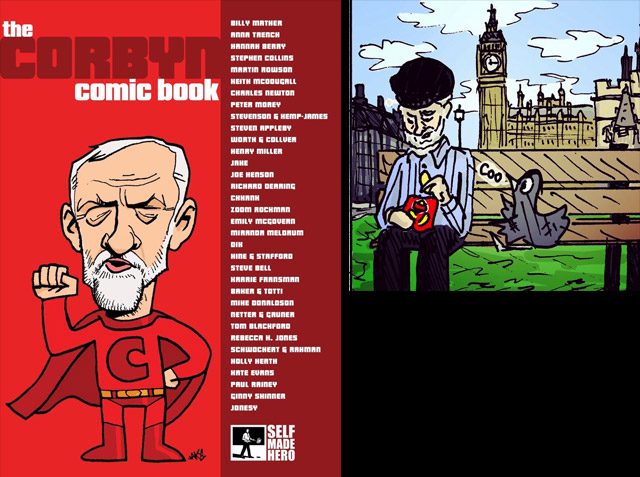 Someone writes to Private Eye to tell them that Zoom can't spell !
Zoom draws Tower Bridge as part of his forthcoming 'London Tourist' Range

'Results Day' by Zoom in Private Eye this week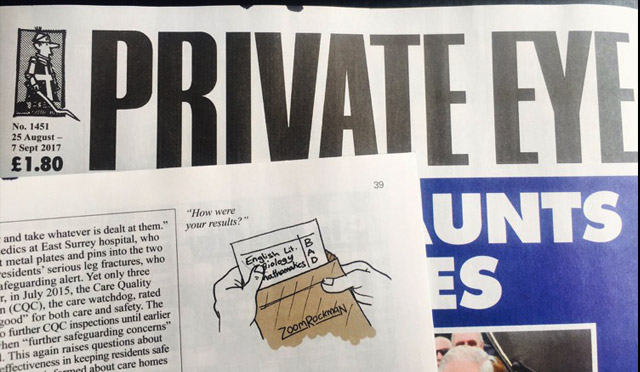 Zoom at Herne Bay Cartoon Festival. He had work in the 'Fake News' exhibition and took part in the 'End of the Pier' live drawing session alongside Professional Cartoonists including; Glen Marshall, Andrew Birch, Nathan Ariss, Jeremy Banx and Martin Rowson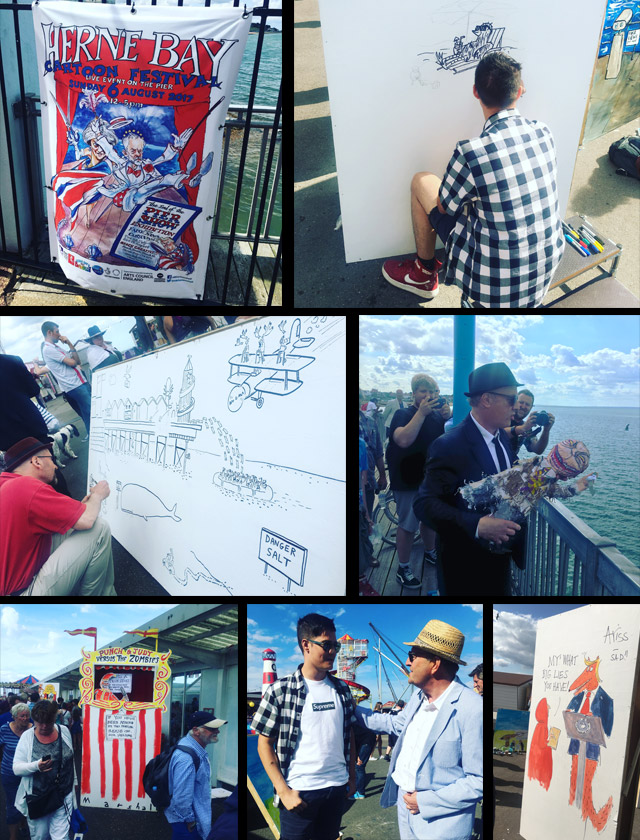 Zoom works on Buckingham Palace artwork for his forthcoming 'London Tourist' range

Zoom responds to Donald Trump's Visit to Paris for Bastille Day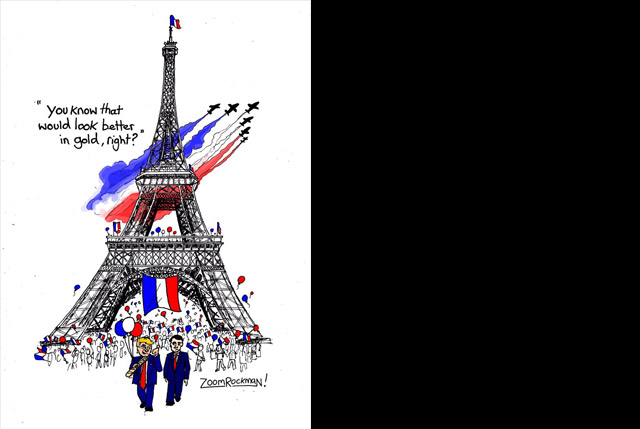 Zoom updates the audience on his most recent work at The Big Draw Awards Ceremony at Carpenters Hall, London.

Zoom was honoured to meet Cartoon Legend, Gerald Scarfe at The Big Draw Award Ceremony at Carpenters Hall, London.
Following a freak accident in the home, Zoom had to have 14 staples in his head. Thanks to everyone at the Whittington Hospital for putting him back together again.
Zoom makes his debut in Private Eye Magazine, making him their youngest ever contributor, Age 16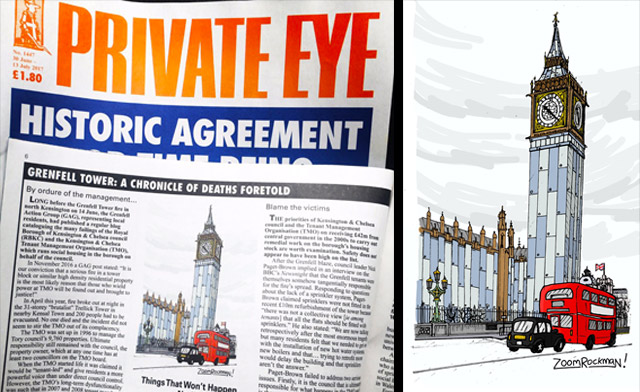 Zoom launches his latest range of Collectible Mugs at Gift, Crouch End, London.
Zoom at his Show at Arthouse Cinema, Crouch End, London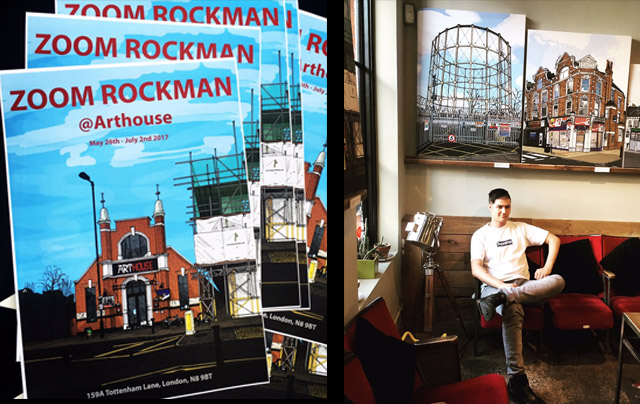 Artwork for Zoom's forthcoming show at Arthouse Cinema, Crouch End, London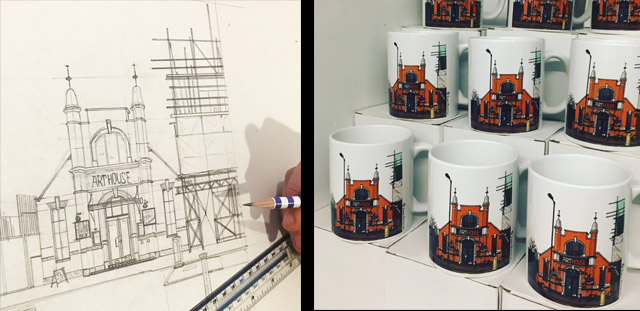 Zoom's drawing of Big Green Bookshop, Wood Green now available as Ltd Ed print exclusively from Big Green Bookshop for £25 all proceeds go to upkeep of the shop
Link: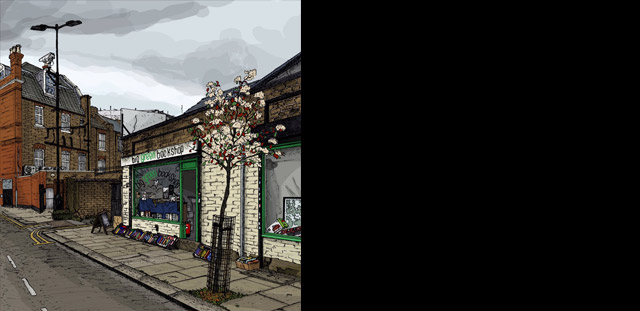 'Dixy Chicken – 1895'
Skanky Pigeon – Trump' Archival Quality Print on Canvas Ltd Edition
Zoom's Hornsey's Last Gas Holder now available as a collectible mug
Zoom draws Hornsey's last remaining Gasholder due to be dismantled in March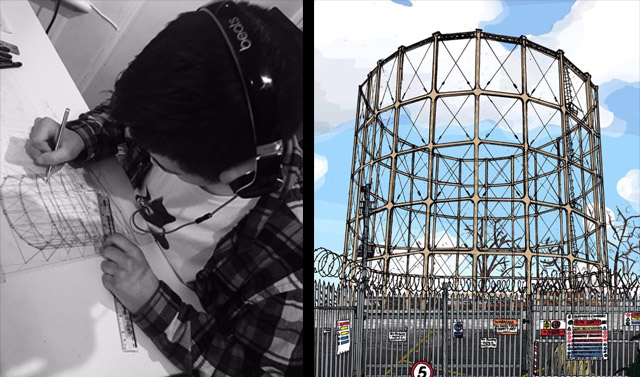 Skanky Pigeon goes busking on London Underground in this week's Beano Comic
Zoom draws the 'House of Fabrics' building on Turnpike Lane, N22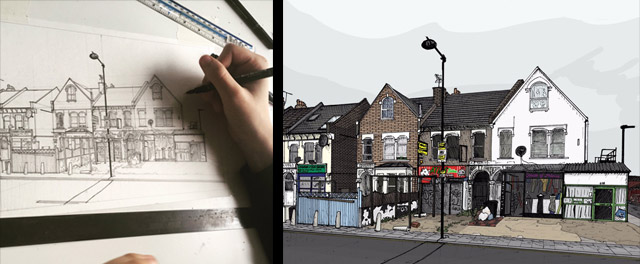 Hospital Club's Seasons Greetings featuring Zoom's artwork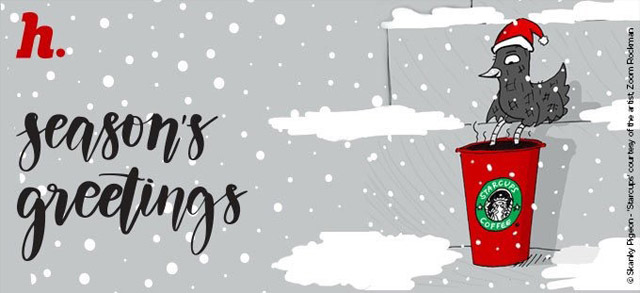 Zoom does live drawing and interview with The One Show's Lucy Segal at press launch for the Frank Pick Memorial, Piccadilly Circus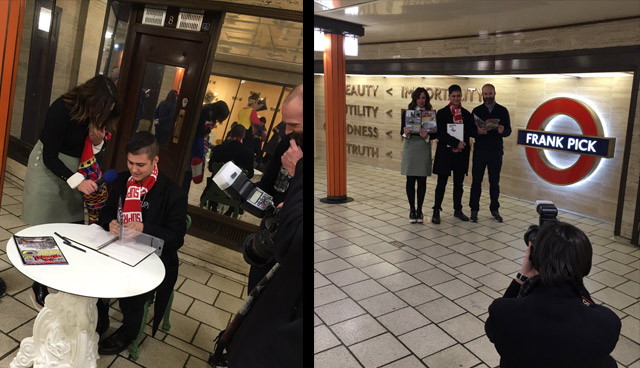 Zoom's Cards and Mugs specially commissioned by TFL go on sale at Piccadilly Circus Underground Station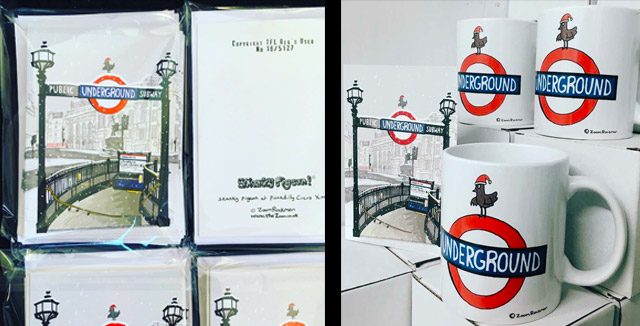 Zoom took part in a panel discussion at Ogilvy Advertising Agency.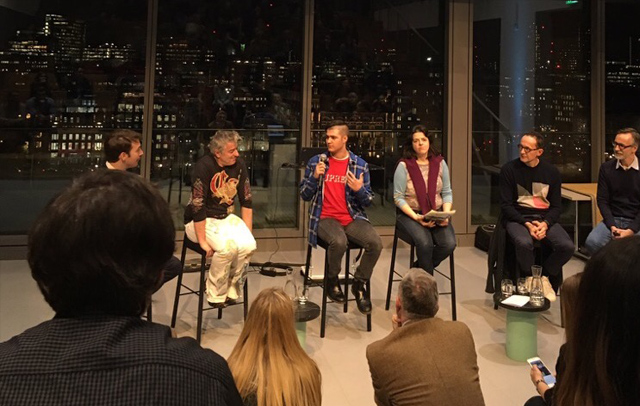 Zoom's Artwork on the cover of The Hospital Club Art Guide